Love the Library? Come work with us!
Our Staff
Our staff are proud to work at the Library where they know they are making an impact on the community. Our talented, diverse team members and leaders enable us to fulfill our mission to connect members of our community to information, resources, culture and each other.
Our Values
Trust

We uphold the trust that we've earned in our community as a credible source of information and a safe space for the mind and body. We will continue to build trust by listening to the needs of our community and being transparent in our decision making.

Respect

We treat our community members, staff, and partners with dignity and respect. We recognize the contributions of all and work to create a culture of mutual appreciation.

Equity and Inclusion

We recognize and honor individual differences, both seen and unseen, as well as the shared experiences and needs within our community. We are committed to providing a welcoming environment for all staff and community members and acknowledge the impact that race and identity has on an individual's lived experience.

Collaboration

We invest in sustained and intentional partnerships to achieve shared goals that increase the impact of education, culture and learning in our community.

Sustainability

We are committed to being outstanding stewards of our human, environmental, physical, digital and financial resources, balancing our current needs with long term aspirations.

Optimism

We serve our community with a sense of hope and confidence about our future together.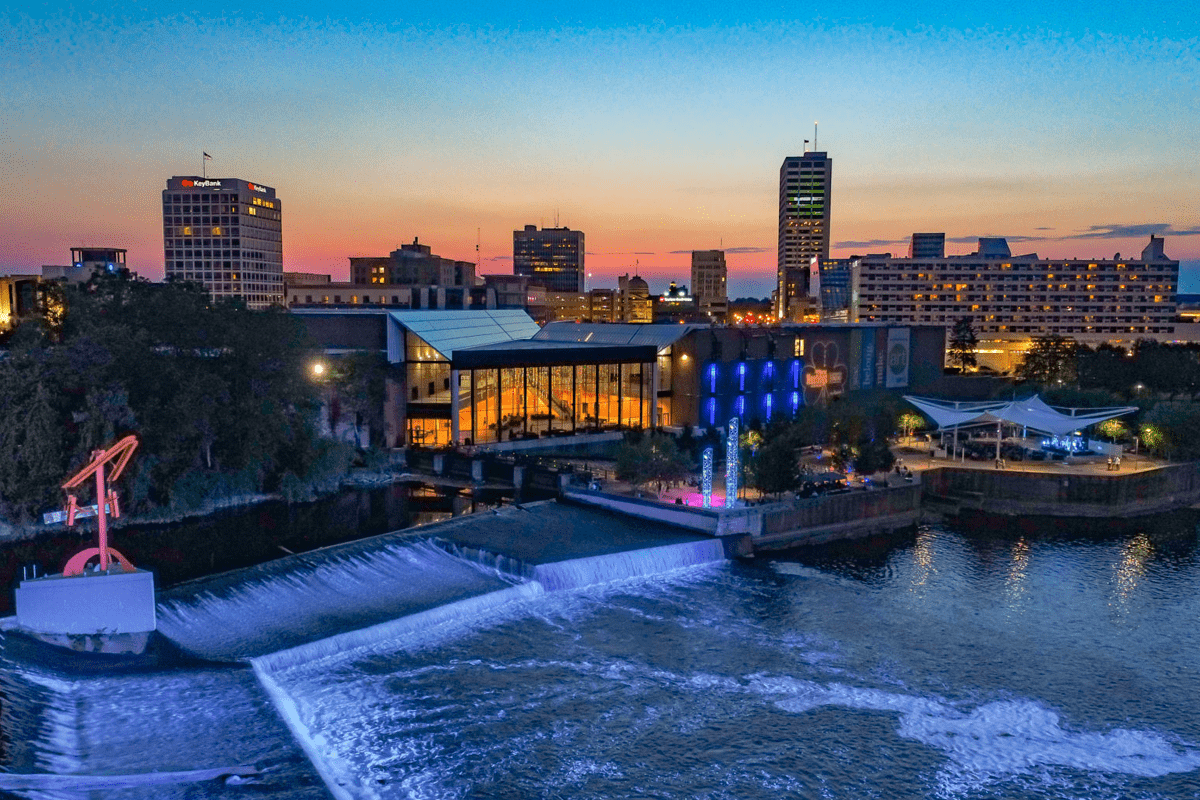 About South Bend
St. Joseph County is currently home to about 273,000 residents, with nearly half of those people living in South Bend. Residents enjoy a vibrant downtown, world-class museums, summer baseball games, a lively arts scene, and a range of festivals, dining, and nightlife.
South Bend is the hub of a region that is experiencing a boom of economic development. In March 2023, Forbes named the city in the top ten for most affordable cities to live. The area is home to eleven institutions of higher education, including the University of Notre Dame, Indiana University at South Bend and Ivy Tech Community College.
St. Joseph County is centrally located in the Midwest and boasts a reasonable cost of living combined with a high quality of life, making it an ideal place to live, work and play.
About St. Joe County Public Library
The St. Joe County Public Library is a connective hub to the community. The library system serves approximately 170,799 people with ten locations throughout St. Joseph County.
With thousands of innovative events, programs and resources, the Library is a welcoming place for all members of our diverse community to flourish.